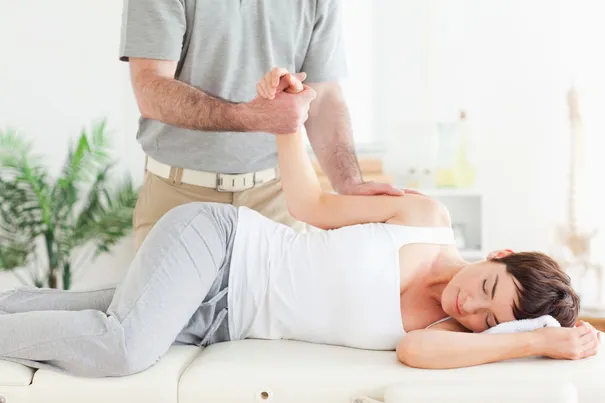 Live Well Chiropractic, located in Spanish Fort, AL, is a chiropractic clinic offering a range of treatments, including chiropractic adjustments, to patients seeking relief from their symptoms and to protect their long term health. Our resident chiropractor, Dr. Mark Swigert, has many years of experience rehabilitating patients with conditions such as back pain, sciatica, and headaches.
Our Chiropractic Adjustments
The clinic's expert staff uses a variety of chiropractic techniques to provide relief to patients suffering from postural issues, nerve issues, and much more. Manual spinal manipulation, spinal decompression, and other techniques are often used to correct these problems.
When a new patient visits the clinic, they first meet with the doctor to discuss their symptoms, lifestyle, and health history. From this information, Dr. Swigert will determine the cause of their symptoms and design a treatment plan optimized for the patient's recovery. At Live Well Chiropractic in Spanish Fort, AL, patients are encouraged to maintain healthy habits that promote overall well-being. In addition to chiropractic adjustments, the clinic offers lifestyle consultations to educate patients on proper nutrition and exercise. By adhering to the prescribed course of treatment and maintaining a healthy lifestyle, we're confident we can help nearly any patient achieve results that last.
Who We Help
Patients with a range of illnesses come to Live Well Chiropractic seeking relief. The clinic's chiropractic adjustments have been effective in treating sciatica, disc herniation, poor posture, carpal tunnel syndrome, whiplash, arthritis, and general stiffness. Patients of all ages, including children and the elderly, as well as those suffering from work or auto injuries, have experienced tremendous improvement through the clinic's personalized chiropractic care. Our attentiveness to the needs of each individual patient leaves the quality of our care unmatched.
If you aren't sure whether we can treat your unique case, just give us a call at (251) 459-0098 to book a risk-free initial consultation with Dr. Swigert. If it's easier, you can also schedule online by following this link. We encourage anyone with spinal or extremity issues in the Spanish Fort, AL, area to reach out. The team here at Live Well Chiropractic looks forward to helping you improve your health!